Linking to products from blog posts
Now at this point you may be wondering, why are we linking to Shopify products generated by the Agora app rather than directly to Amazon affiliate links?
Well the main reason, as we discussed in the last section, is that the best affiliate link to send your audience member to varies greatly depending on where they are in the world, and in order to maximise your earning potential, Agora will figure out which affiliate link is most relevant to them based on their location.
To link to a product in your store, simply select the text that you want to turn into a link, then click Insert link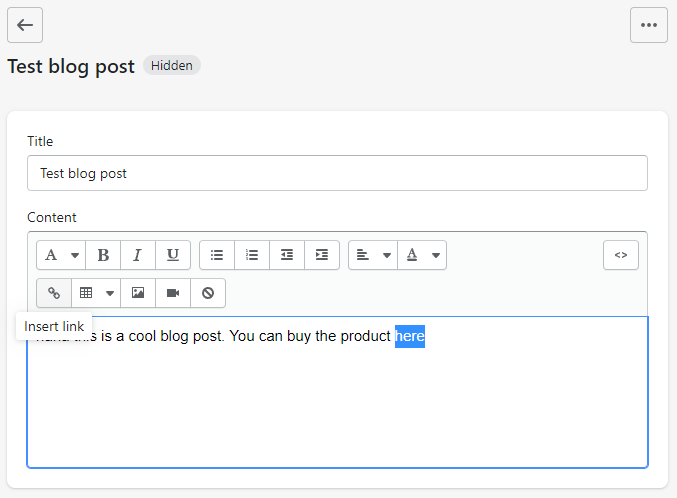 Now find the product in your online store, copy the link in the address bar and paste it in the Link to box. Once you're happy, click Insert link, and your job here is done!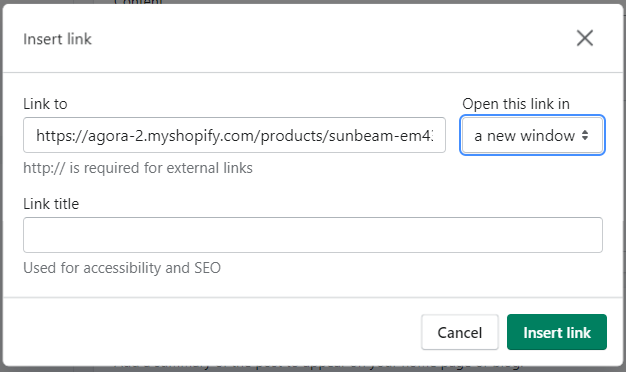 tip
It's typically best to set links to that they open in new windows, so that your audience member can easily get back to your blog post.