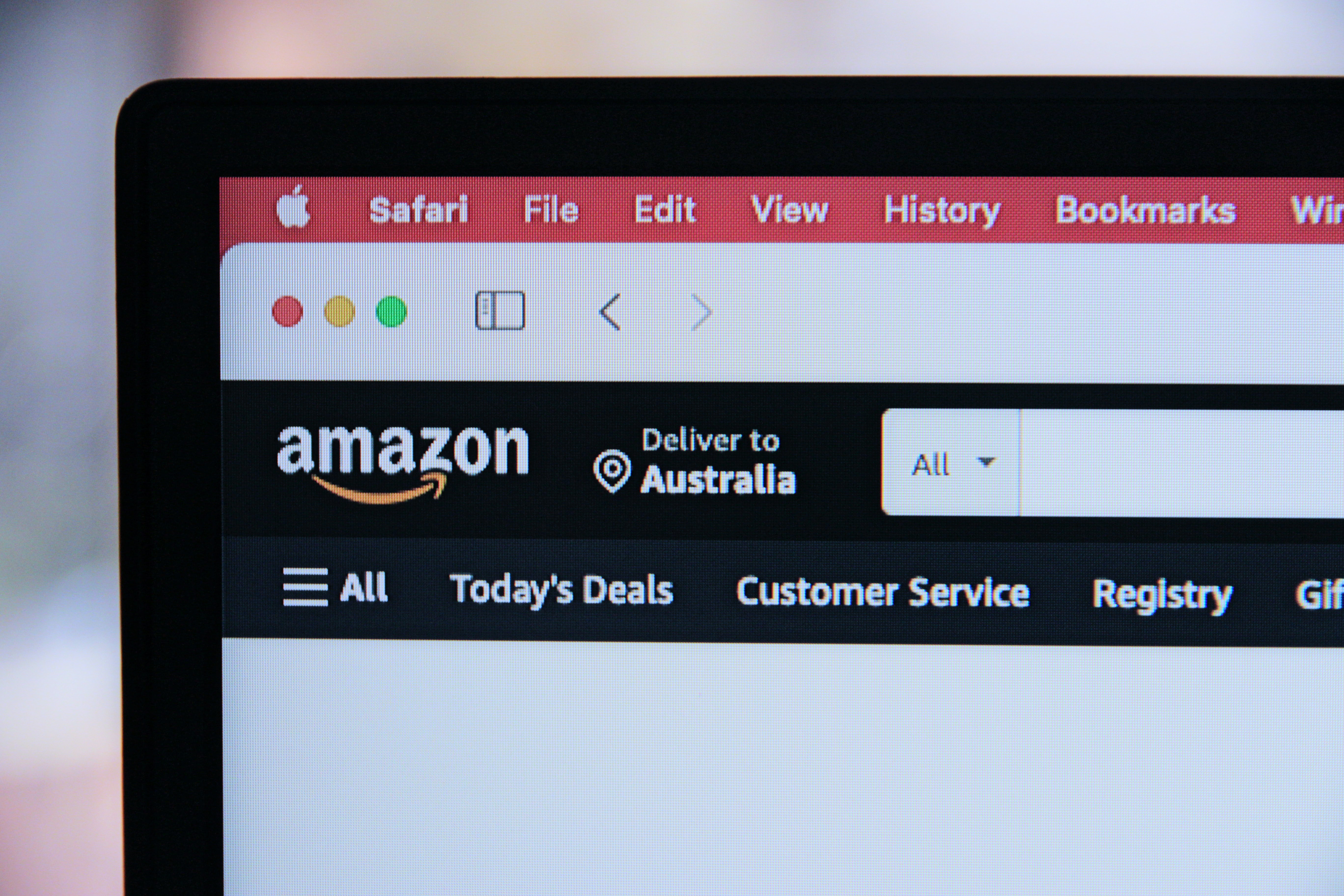 Amazon became the first online retailer to reach $25 billion in annual sales back in 2016. Since then Amazon's numbers and notoriety has only grown. With over 60 million Prime subscribers and counting, there's never been a better time to get in on the action.
If you're interested in becoming an Amazon seller, there are plenty of opportunities waiting for you. You may find yourself wondering how to get started in such a large, well-known market.
We've got you covered. Here are 20 ideas on how to make money on Amazon in 2023.
Why Should I Start Making Money on Amazon?​
There are a number of reasons why someone may want to start making more money online. Finding work on Amazon is a smart way to make supplemental income. Whether you're looking to pay off debts, pay for student loans, build a savings account, start paying for retirement, or simply stop living paycheck to paycheck, it's a great place to start.
Many Americans have to deal with rising inflation costs and are trying to get by. By finding an alternative income stream, you can protect yourself from any unexpected events by having more than one way to earn money.
1. Utilize Affiliate Marketing to Generate Passive Income​
If you run a blog, work as an influencer, or have a strong internet presence, Amazon Affiliate Marketing is an excellent way to earn additional income. Amazon's Affiliate program provides users with affiliate links to recommend their products to others.
It costs nothing to share these links, but you will need to sign up for an affiliate account. When someone clicks your link and makes a purchase, you earn a commission for recommending the product. Commissions range from between 4% and 10% of the purchase price.
Getting started with affiliate marketing is simple and doesn't take a lot of time to maintain, and there's lots of high quality free training out there to help you on your journey. If you don't have a large online following, however, it may not be as lucrative for you.
2. Increase Earnings through Cash-Back Offers​
Amazon offers special benefits to Prime Members with an Amazon Credit Card. This benefit allows cardholders to receive 10% or more cashback when they shop from select product categories. Some items even qualify for 25% cashback. To find out what qualifies, you must go to the Amazon Promotions page for a list of qualifying products.
If you aren't an Amazon cardholder, Amazon still offers a few ways to receive extra money in your account. Lightning deals and coupons run often to save you money on items you're interested in. Additionally, if you opt to have a single shipping day for orders with multiple items, Amazon will provide you with a digital credit to use on things like Amazon Music, audiobooks, and Kindle.
3. Sell Handmade Goods on Amazon Handmade​
Are you skilled at crafting handmade goods? With an Amazon selling account, you can apply to join Amazon Handmade to start selling your handcrafted items to customers.
Once you've filled out an application, it goes through an audit process so Amazon can confirm that your items are truly handmade. When you're approved, your product will gain exposure with the Amazon platform, however, it will involve more time and effort than other methods because you will need to keep up with the production of orders.
Amazon Handmade is a great way to get your product out there and generate additional income. Amazon receives a 15% referral fee for any orders.
Check out some of the best-selling handmade items for inspiration.
4. Develop a Private Label​
A private label is when a product is manufactured and packaged under the name of a brand rather than the name of the manufacturer. To get started with your own private label, you need to decide what items you would like to sell and find a manufacturer that provides a quality item that lives up to your brand name.
Once you've lined up a product, you can then put your branding on it and list it for sale on Amazon. To stay competitive, research similar items to determine a reasonable price point and ensure that the market isn't already oversaturated with similar items.
If you'd like to protect your product from counterfeit sellers, Amazon offers a brand registry option for your private label.
Manufacturers and Private Labels​
If you'd like to make money by manufacturing items, Amazon Accelerator is a program that helps you become a private label supplier. This is usually a great option for established brands but may be more challenging for those starting out.
Manufacturers involved in this program give up some control of their business to Amazon in exchange for tools to help them grow their business more quickly. You gain more exposure without the headache of logistics, but can only sell the product on Amazon and must be willing to part with control over brand operations.
5. Become a Wholesale Seller​
Wholesale selling is when you purchase products in bulk at a discounted, or wholesale, price. Then, you sell the product to your customers for a profit.
Because Amazon is such a prominent company, they often have excellent flexibility when it comes to wholesale pricing, allowing sellers to receive the best deals for their products.
To get started, you'll need to do the following:
Determine what products you'd like to sell
Create an Amazon seller account
Obtain a business license and sales tax permit
Find a warehouse or storage space for your product or enroll in Amazon FBA program
When buying wholesale, something to keep in mind is that you'll need to order in bulk to receive the discounted pricing and will need somewhere to store your product. Another choice is to enroll in the Fulfillment by Amazon Business (FBA) program. This allows your products to be stored and shipped from an Amazon distribution center.
Keep in mind that this option can be competitive. To receive a passive income, your items will need to be priced as low as possible. You want them to compete with other items on Amazon while generating enough margin to turn a profit.
6. Design Customized Merch​
If you have skills in the areas of Graphic Design, Typography, and Illustration, Merch by Amazon might be the perfect money-making opportunity for you. With Merch by Amazon, you upload your designs to products of your choice to sell on the platform.
Product options range from T-shirts, prints, bags, hoodies, stationery, and coffee mugs. For those getting started who already have a portfolio of designs, it is a minimal-effort opportunity.
All you'll need to do is sign up with your existing Amazon account, upload your artwork, choose the product details, and add a description. From there, Amazon handles the production, shipping, and customer service without any initial cost. Every time your designs sell, you will earn royalties.
7. Publish Your Writing With Amazon Direct Publishing​
Amazon Direct Publishing allows you to publish your own books on Amazon. You can publish your writing in both ebooks and print copies to earn royalties from Amazon.
This venture has varying degrees of success that depends on your quality as a writer. When you publish on Kindle, your book appears in the Kindle store within 48 hours and you receive up to 70% royalties from your sales.
Publishing is a successful option if you already have books published and want to add them to the Amazon platform. If not, you do have to put in more legwork without a traditional publisher by providing your own marketing to help sell your work.
8. Work With Amazon​
The online hustle isn't for everyone and you may be seeking a more traditional way to make money with Amazon. Amazon boasts of having employed more people than any other company in the last decade and employs over one million full and part-time workers in the United States alone.
In-Person Opportunities​
Many in-person job opportunities for Amazon are at their warehouse and distribution centers. In 2022, the company began offering a $ 19-an-hour minimum wage for their frontline workers, giving full-time employees the opportunity to earn up to $40,000 annually.
Work-From-Home Opportunities​
If you prefer not to be tied to a commute or have dreams of a remote job with the freedom to travel more, you have options. Amazon has several remote work opportunities that allow you to earn a stable income from the comfort of your home.
Amazon offers remote jobs ranging from data entry to customer service representatives. Many of these job offerings start at $16 an hour for entry-level positions, but earning levels vary depending on your skill level. They also have part-time opportunities if that's more suitable for your schedule.
To find available Amazon representative jobs, you can do a quick search online or go straight to Amazon's job page.
9. Become an Amazon Influencer​
Becoming an Amazon Influencer is similar to the Amazon affiliate program. Amazon Influencers are individuals who share Amazon products on social media pages, rather than blogs or other websites.
If you have influencer status on social media with a large following, this program is ideal for you. First, Amazon must approve you as an influencer before providing you with a unique link to share on your social media platforms.
When someone purchases the product, you earn a commission. It is your job to know which products your audience is interested in to keep a steady alternative income stream. As long as you are active on your social media pages, this can be a lucrative way to earn extra cash.
10. Leverage Your Fulfillment by Amazon Business to Maximize Profits​
As an Amazon seller, Fulfillment by Amazon (FBA) is an excellent way to streamline the selling process. With FBA, you distribute your products to an Amazon fulfillment center and then Amazon handles the rest.
Once your product is in hand, Amazon uses its successful infrastructure to package and ship your product out to customers. They even handle all the returns and customer services, allowing you to focus on your products without all of the extra leg work, creating a more satisfying experience for customers.
This program eliminates the need to handle logistics, invest in a warehouse storage space, or spend a large portion of your income on shipping services. To get started, you must sign up for a Professional Seller's Account, which will cost $39.99 per month.
To find success in this program, a seller does need to have a strong baseline. It's important to find a niche, research their product market, scope out the competition, and develop a system to manage their inventory and business.
11. Resell Products From Online Sources​
Online arbitrage is the process of buying products at a low cost with the intention of selling them for a higher price online in order to turn a profit. Amazon is one of the best platforms for selling these items online.
This method of selling involves minimal investment, but it does take some time to search for the right deals on items you'd like to resell. You can seek out these deals at major brick-and-mortar retail chains such as Walmart, Kohl's, Dollar General, Dick's Sporting Goods, etc. If you don't want to spend the additional time shopping in person, online sites such as eBay, are another option to find discounted items.
Be mindful when choosing which items to purchase and resell. Some items have a higher market value than others. The top categories for reselling products are:
Home and kitchen items
Cell phones and accessories
Electronics
Arts and craft supplies
Gourmet grocery items
Appliances
Some items are also restricted and don't allow you to list them as "new" if they were purchased elsewhere. There may be limitations on where items are allowed to be retailed as well, so be sure to check whether the brand has a limited list of authorized retailers.
12. Trade in Your Used Items​
While this option will not earn you extra cash in your bank account, it will get you cash in the form of an Amazon gift card to use on your next online shopping spree. Amazon's trade-in program allows customers to trade in eligible items in exchange for an Amazon gift card or promotional credit on specific items.
Thousands of items are eligible, including electronics, cell phones, video games, and Amazon devices. To find a list of all eligible items, visit the Amazon Trade-In store.
Items may be excepted in a variety of conditions, from non-working or good condition. To trade in your used items you must follow these steps:
Submit a Trade-In and Describe Your Items​
Visit Amazon's Trade-In program page to get started. From there, you will select your item and answer a few questions about its current condition. You'll receive a confirmation email on any items that are accepted with shipping instructions.
Prepare Your Item​
If you're trading in an electronic device or cell phone, you shouldn't ship it as-is. Cell phones should be unlocked and reset to factory settings. Electronic devices should also be reset and cleared of any personal information.
Ship​
Once you've received your prepaid shipping label from Amazon, you have 45 days to ship your trade-in item. Amazon covers the cost of shipping.
You can track the status of your trade-in on your Amazon trade-in account.
Items Declined by Amazon​
If your item is not accepted by Amazon, they will recycle it for you at no additional cost. You can request a shipping label to recycle the items. If you don't want the hassle of shipping the item to Amazon, look for a local electronics recycling center near you.
13. Become an Amazon Flex Delivery Driver​
If you're looking for a stable, yet flexible, income stream and are at least 21 years old, becoming an Amazon Flex Delivery driver is the job opportunity for you. Amazon Flex Delivery Drivers are independent contractors who use their own vehicles to deliver Amazon packages to customers.
Flex drivers make their own schedules by reserving blocks of time they would like to work. They can schedule their time well in advance or pick up shifts on the same day. Typical working blocks are from 2-4 hours or 3-6 hours at a time.
To work as a driver, you'll need a reliable vehicle, a driver's license, car insurance, and a smartphone.
14. Try Your Hand at Gig Work With Amazon Mechanical Turk​
If sales aren't your thing and you don't have a strong online following, gig work may be a good route for you. While gig work will not make you rich, it is a smart way to earn supplemental income without investing a lot of your time.
Amazon Mechanical Turk is a crowdsourcing marketplace where work is outsourced to gig workers. The program allows you to work remotely and has a variety of tasks available that you can complete for cash. Some of these tasks include answering surveys, creating subtitles, transcription services, moderating content, and data entry.
If you pick up consistent work, it's possible to make up to $15 an hour doing gig work.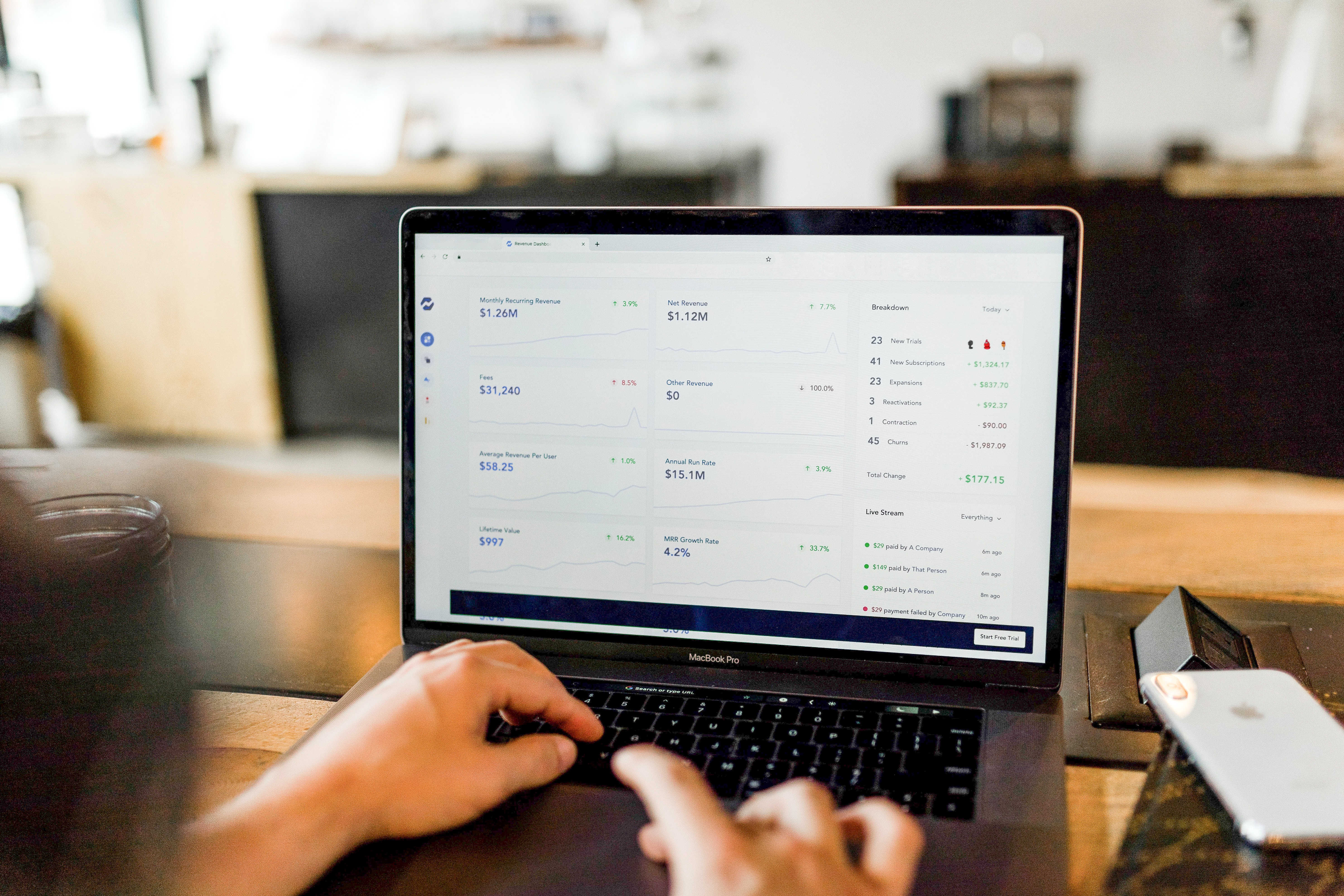 15. Got a Great Voice? Give Voiceover Acting a Try​
Audiobooks are a big business, and Amazon is always looking for narrators to read their audiobooks. If you've got a great voice or a knack for impressions, this could be an exciting way for you to earn cash.
Amazon hires voiceover actors through ACX. You will have to go through an audition process to get the job, but if you have interest and talent, it's an avenue worth pursuing. If you make it through the audition process, you will continue earning royalties on your work as people purchase the audiobook.
16. Work as a Skill Developer for Amazon Alexa​
If you have a background in app development and IT, you find a side hustle as a skills developer for Amazon Alexa. Amazon looks for individuals who can develop special Alexa voice apps, called "skills".
Alexa Skills apps are an interactive voice interface allowing Alexa to interact with a user by performing tasks and providing information. As a skills developer with Amazon, you set your own price and earn up to 70% of the sales when users buy your app.
Another way to earn income through this avenue is with Amazon's Rewards program for developers. With this program, Amazon chooses select skills each month based on popularity and customer engagement. These developers earn rewards and cash for being one of the selected.
17. Stream on Twitch​
Twitch is an American live-streaming service owned by Amazon. Content creators on Twitch often play video games, esports, and music on their platforms while talking to live viewers.
Content creators on Twitch earn money through subscribers to their channels, ads, donations, and branded merchandise. Amazon also offers a unique affiliate program for Twitch users to mention or share affiliate links for extra money.
It can be challenging to find your niche and build up a following of subscribers, so bear in mind that this is not a get-rich-quick method and will require some planning and time to grow.
18. Write Reviews for Amazon Vine​
This option is invitation-only by Amazon. When invited to join the Amazon Vine Review program, you are offered free products in exchange for reviews. You don't receive compensation, but it is a great way to earn some free products.
To be considered as an Amazon Vine Reviewer, start writing reviews! Amazon customers who regularly share reviews are selected at random to participate in this program. The more descriptive and helpful reviews your write, the greater the likelihood that you will be selected.
While there isn't an option to apply, it's a great opportunity to be mindful of as you get started in your Amazon venture. Who doesn't like the opportunity for some free products?
19. Create an Online Course to Help Other Amazon Sellers​
One of the most lucrative ways to earn money online is by providing something of value to others. In our current digital age, creating an online course is one of the best ways to share your knowledge with others while earning a steady income stream.
If you have experienced success as an Amazon seller, why not share your success with others? Think back to your setbacks when you first started out and how new Amazon sellers can avoid them. Sharing these experiences provide value to others, something that is key to a successful online course.
How to Develop Your Course​
To start developing your course, you must first identify your target audience. The demographicsfor Amazon sellers consist primarily of men at 64%. The age range of 25 to 44 makes up 58% of sellers.
This is important to keep in mind as you create and market your course as these are the individuals you'll want to draw in to purchase your product. When developing the course materials, it should be clear and engaging with a variety of learning outcomes and benefits. For added value, consider including various exercises to put the learning materials to practice.
Include interesting visuals, real-life examples, and tools to help people get started. Be sure to market your online course and find a platform to host it. You can even publish it in the form of an eBook on Amazon publishing for another income stream.
20. Offer Up Your Services​
Aside from offering gig work through flex delivery and Amazon Mechanical Turk, Amazon has started working to connect people with other service offerings through Amazon Home Services. Amazon Home Services gives customers the opportunity to buy and schedule services directly on their platform.
All they have to do is add the service to their cart and schedule a time. They are covered by Amazon's happiness guarantee so customers feel comfortable scheduling with them.
Popular services sold on Amazon include:
Furniture assembly
Plumbing
Music lessons
Lawn care
Dog walking
Product and appliance assembly
If you want your services to be offered on Amazon's platform, you must fill out an application. Once approved, you must set up your Amazon Home Service Account, build your service packages, and start selling.
Because you get to create your own packages, you don't have to sacrifice your usual rates to sell your services on Amazon. Amazon only receives a 10 to 20 percent platform fee and a 5 percent transaction fee.
Tips to Get Started​
To start making money on Amazon, don't try to do too much at once. Choose something from this list that you feel makes the most sense to you and dive in! By choosing one option to focus on, you can dedicate your time to success rather than trying to juggle several opportunities at once.
Find Your Niche​
Choose a niche for yourself and stick with it. While it may seem enticing to throw everything in your basket and see what sticks, it can limit your success. Having a niche allows you to dedicate your time to excel in your area and prevents the consumers from feeling overwhelmed.
Learn more on how to find your niche when learning to earn money online.
Be Realistic​
You are not going to get rich right away by earning money on Amazon. It takes some time to find your footing and it may be at least a year before you start seeing significant results. 63% of Amazon sellers become profitable in their first year.
The key is to stick with it and stay consistent. With perseverance, you will begin seeing results.
Optimize Descriptions​
Whether you're an Amazon seller, affiliate marketer, or selling your services, optimizing your description and profile is crucial. Optimization increases traffic to your listings. Use popular keywords, search words, and be detailed when setting up your information.
Using the right words will give you a higher ranking in searches and place your products above competitors. If you aren't sure where to get started with writing better descriptions, research search engine optimization (SEO), and popular listings of similar products.
Spread the Word​
As you start out in your venture, don't be afraid to spread the word to friends and family. People you know can help build a local customer base and act as free marketing for your business.
Do Your Research​
Never stop learning. Earning money online is ever-evolving and there are always new things to learn to help you succeed. Platforms constantly change the algorithms that decide who sees your content or products. By staying up to date on this information, you set yourself up for greater success.
Be Adaptable​
Because the online world is always evolving, you must be adaptable. If something isn't working, don't be afraid to try something new to see what works. If you don't find success with one money-making method on this list, don't be afraid to try something else. Remember to give it some time before dropping it as a feasible money-making opportunity. It takes at least a year to find your footing.
Don't Stop Saving​
Even as you start earning extra cash with Amazon, don't spend it all in one place. While it's exciting to have some extra money in your pocket, finding a way to achieve financial freedom is the best thing you can do for long-term success.
Use this new increase in income as an opportunity to boost your savings. Pay off your debts and focus on having more disposable income.
Final Thoughts​
There are so many ways to make money on Amazon that you're bound to find something that works for you. Amazon is a billion-dollar company with a long-standing reputation to set you up for success.