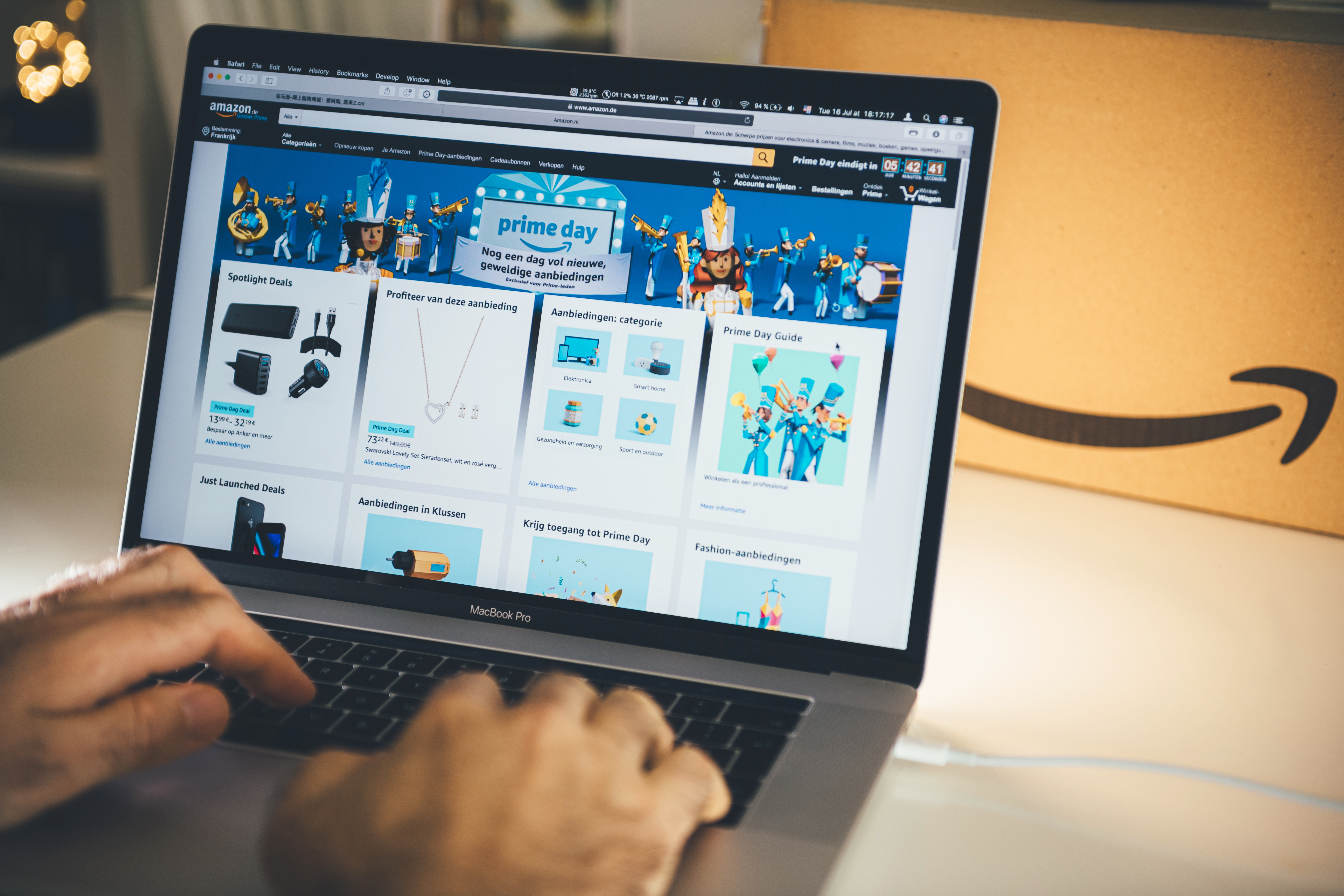 Amazon is the world's largest marketplace, with a staggering 45 percent of the US e-commerce market. Amazon made nearly $470 billion in sales in 2021 and sells more than $17 million in products every hour worldwide. Fortunately, there are many ways that people can participate in this success and take advantage of opportunities to earn money on the Amazon platform.
Two of the most common ways to earn money on Amazon are as Amazon Affiliates or Amazon Sellers. In both cases, people can work on their own businesses from home, making money from the power of the Amazon marketplace. But the ways these programs work are very different and have different benefits and drawbacks. Let's look closer at Amazon Affiliates vs. Amazon Sellers.
What is an Amazon Affiliate?​
An Amazon Affiliate is a person who has an online presence (usually a website or blog, but it may also be a social media account or streaming channel) and uses their platform to direct their visitors to Amazon to buy products. When they direct traffic toward Amazon, and these visitors make purchases, the affiliate earns a commission.
For an affiliate to earn money on Amazon, their directed traffic must use their specific link, which tracks the referring affiliate and ensures that commissions are credited to them. Visitors must place items in their cart within 24 hours of clicking the affiliate link and complete the purchase before the shopping cart expires (usually 90 days). An affiliate must have a large audience to earn significant money on Amazon. It helps sell high-commission products like luxury goods, games, electronics, beauty, and fragrances.
There are currently over 900,000 Amazon affiliates participating in the program, and it's a great way to monetize a blog or online presence.
What is an Amazon Seller?​
An Amazon Seller is a person with a product who chooses to sell their product using the Amazon marketplace. Sellers create product listings on Amazon and can market those products directly to Amazon visitors on Amazon, or use their own website to feature their products and use Amazon as their e-commerce platform.
The most common way to sell products on Amazon is with the Amazon Fulfillment by Amazon program, which allows sellers to store their products in Amazon facilities. It uses Amazon staff to ship products, manage to track, and oversee returns. This program will enable people to sell on the Amazon platform without developing their own logistics and supply chain and allows sellers to take advantage of features like Amazon Prime.
About 9.5 million sellers are on the Amazon platform globally, and 73% participate in the FBA program.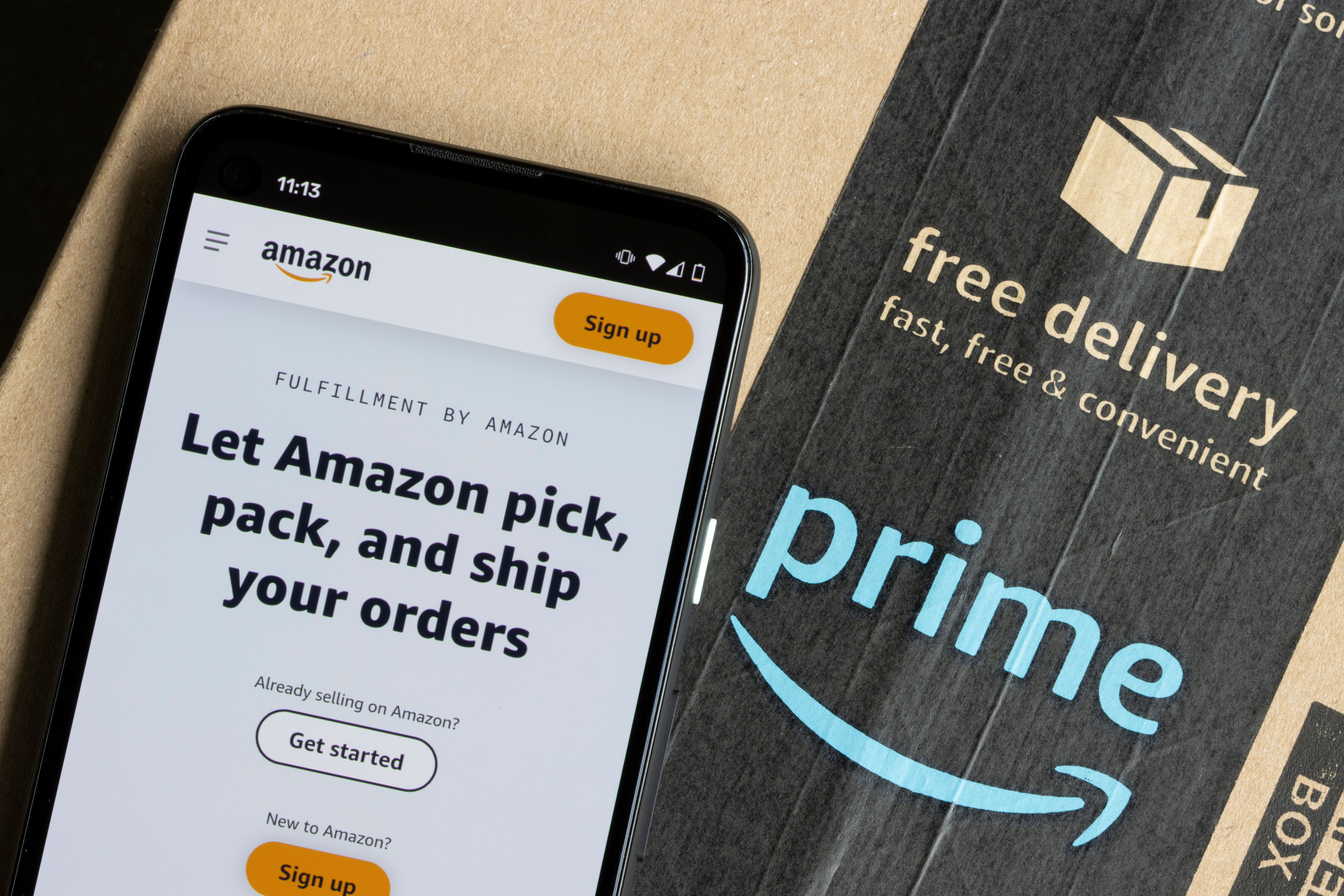 Benefits of Being an Amazon Affiliate​
There are several significant benefits of being an Amazon Affiliate. Here are the most important advantages:
Amazon is Trusted and Reliable​
As an affiliate, it is easy to do business with a platform like Amazon, which can be relied upon to pay your commissions promptly and correctly. For your site visitors, it is easy to direct e-commerce traffic to Amazon since it is a trusted platform, and many will frequently shop there.
Amazon Offers High Commissions​
Unlike other online affiliate platforms, Amazon offers some of the highest commission rates, especially on specific products.
Amazon Carries a Vast Range of Products​
Amazon carries nearly every product imaginable, so you can create the content that best works for you and your audience and still find relevant products to earn commission on. Amazon affiliates make money on the entire shopping cart created through their window, so if they send someone to Amazon for lipstick and they buy a pair of shoes or a blender in the same transaction, the affiliate earns money on all those products.
An Affiliate Has Independence and Flexibility​
An Amazon affiliate can earn money from Amazon but often participate in monetization programs from other online businesses and platforms. If they stopped working with Amazon, they could start working with a different marketplace. They earn commission on all the products in the cart, so they don't have to stay in a specific niche and can evolve their content over time. For a smart influencer, Amazon is just one piece of a broader monetization strategy, and they remain independent and open to new opportunities.
Benefits of Being an Amazon Seller​
If you have a product, there are many reasons to choose the Amazon marketplace. Here are the most significant benefits:
Access to a Trusted Marketplace​
New sellers and products often struggle to build trust and credibility with buyers for years. Because the Amazon platform is so well-known, it is much easier to establish a new business and take advantage of Amazon's dominance in search, enormous traffic, and trusted reliability.
Access to Amazon Prime and Other Programs​
Nearly 150 million Americans have Amazon Prime, and many people will not purchase a product if they have to pay for shipping. Amazon sellers, especially those who choose Amazon FBA, can offer their products to customers who prefer Amazon Prime, use Amazon Lockers, buy products from Alexa, and more. As the Amazon ecosystem expands, it provides various services that most private sellers could not offer independently.
Access to Education and Support​
Finding success in an online business can be a considerable challenge. Amazon supports its sellers with vast resources and services to help start and run an e-commerce business. In addition, Amazon is so popular a marketplace that third parties have also created tools, tutorials, and expert services to help you grow as an Amazon seller.
Sell Without Hassle​
While Amazon FBA isn't the right choice for every seller, it does make storing, packing, shipping, and delivery of products incredibly simple and efficient. Without it, sellers would need to figure out how to store, package, and ship their inventory, which can be complicated and expensive.
Conclusion​
Thanks to the popularity and success of Amazon, there are many different ways to make money on the platform. Joining the Amazon Associates program and becoming an affiliate, developing your own product line, and becoming an Amazon FBA seller are the simplest and most popular ways to make money with your Amazon business.